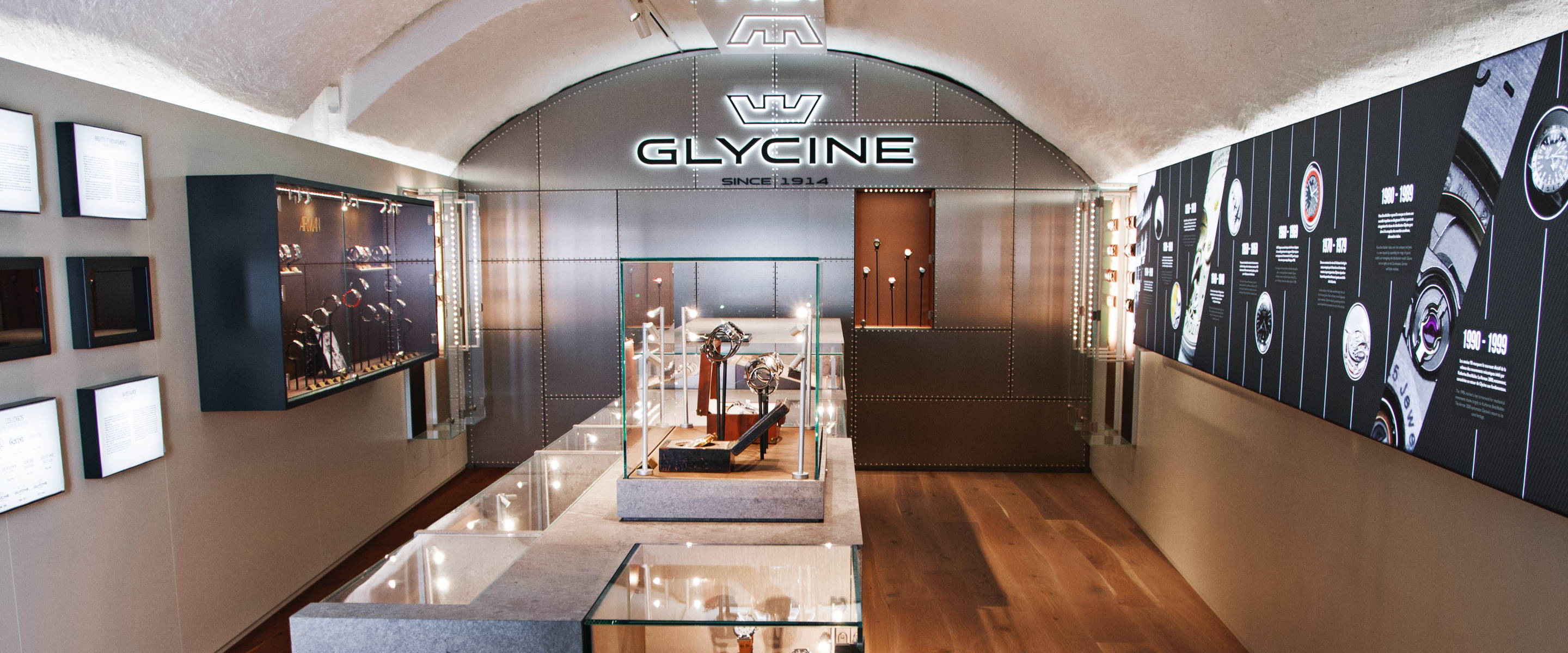 TAKE A TOUR THROUGH TIME
The company's strong foundation, coupled with its emphasis on high quality dependable instruments, make Glycine an enduring name in Swiss watchmaking today. La Cave welcomes guests, offering the opportunity to experience all the iconic moments in groundbreaking horology.
Glycine's masterpieces
Merging the meticulous criteria of the past with today's technologies, the Glycine watch articulates time with a level of innovative standards for which the brand has become known. Discover the models that built the Glycine brand. From the (model name & year) all the way to (current model) travel through time, tracing history one watch at a time.
OUR HOME
Discover the depths of tradition of watch- making. Located in the heart of Biel's Old Town, La Cave honors not only the origins of Glycine, but that of the watch industry as a whole. Visit us for the ultimate horological experience.
location
Where to find us
Ring 18,
CH-2502 Biel/Bienne
Switzerland